There's a refreshing feeling about something new. Whether it's the iPhone that just came out with 65 cameras on it, that PS4 you finally got after wanting it for 3 years, a new job, or a new quarterback starting in your favorite teams backfield.
For a lot of teams in the NFL, it's been a changing of the guard this season. Out with the Big Ben, the Luck, the Brees, the BOAT and the (possibly) Cam, in with Mason Rudolph, Jacoby Brissett, Teddy B, GARDNER MINSHEW and Kyle Allen.
Whether your team sinks or swims when QB1 goes down or leaves, it strikes up a feeling of uncertainly, nervousness, and a little excitement. These guys have been holding it down in the league in some cases since many of us remember, so to change it up is fresh. Especially with mustached gunslingers with a knack for late game heroics.
What I'm trying to say here is, change is good, taking risks is a must, and you might just get a little bit of luck on your side in the meantime,
So with that being said start Marquez Valdez-Scantling on a whim because you think he'll go deep, take that new job, you never know what might happen, you might fall right into a franchise quarterback in the 6th round.
Alright, let's jump into this week shall we?!
WHO I WOULD START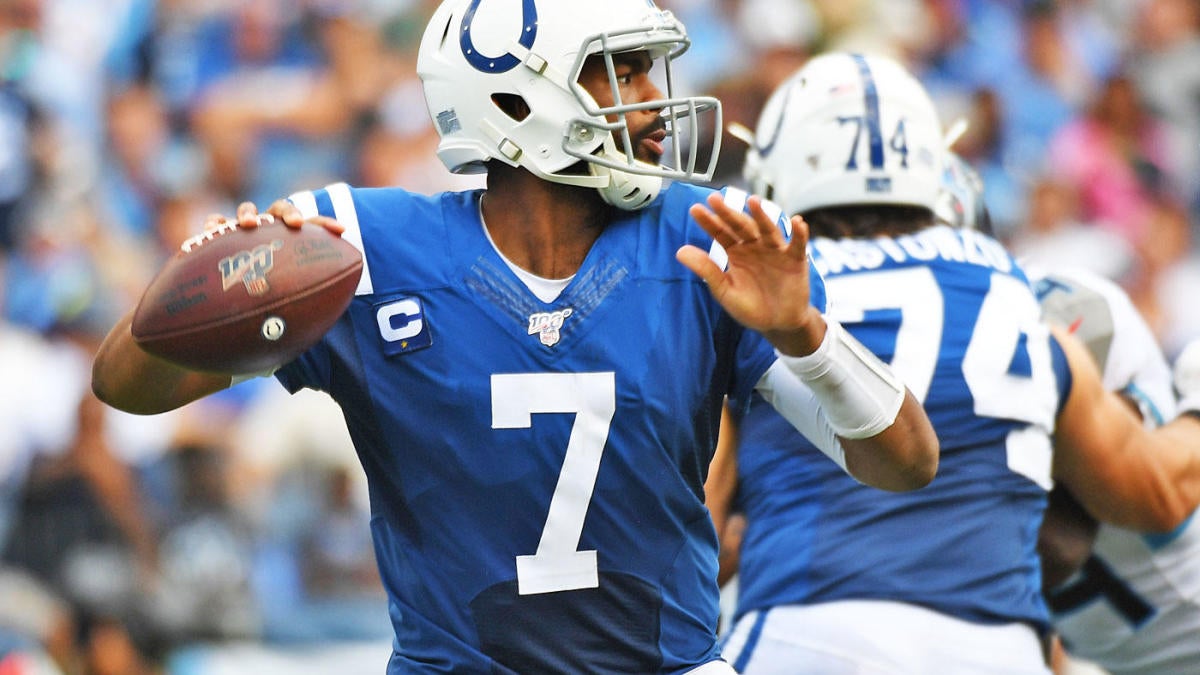 Jacoby Brissett, IND QB
I LOVE the Colts this year, they let me down last week, and that's okay, because my other best friend Darren Waller and the Raiders got a nice W. But, Brissett is putting up better numbers week by week, this week they have a huge game against Kansas City, it's going to be a big test for the newly minted Colts franchise QB. The Chiefs defense stinks, expect Jacoby to go off and who knows, they might just shock the world.
WHY I'M WRONG
Pat Mahomes snaps his fingers and the Colts don't feel so good. It gets so bad that the Colts fall behind by so much we see Chad Kelly's ghost before it ends, mercifully.
Golden Tate, NYG WR
One of the PED warriors is back from his four game suspension just in time to help Danny Dimes in the passing game. In all seriousness, the Giants are getting rolling here a little bit, and Tate is returning to give them an even bigger boost. Expect him to be targeted early and often by Jones.
WHY I'M WRONG
Tate is so rusty coming off suspension he pulls his hammy early in the first and you're left with a nice 4 points in your flex spot, nice!
Ronald Jones, TB RB
I am just so proud of me for never doubting Ronald Jones after last years disaster. And now that I have stopped lying to you, you can go ahead and start him. 3 out of 4 games this year he's posted 70 yards on less than 20 touches. That is efficiency for you, folks. He is the most talented back on that team and he is finally getting the chance to prove it. If one of your guys is on a bye this week, give RJ a go.
WHY I'M WRONG
Well, there's about 7 backs coming out of that backfield and Bruce Arians may kiel over before this season ends.
WHO I WOULDN'T START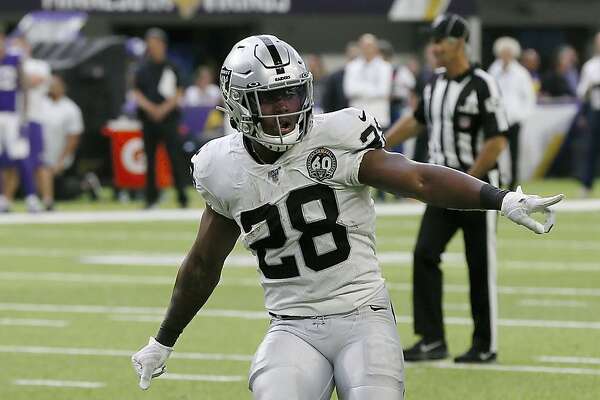 Robby Anderson, NYJ WR
In case you have been living under a rock, here's a live look at Jets fans this year: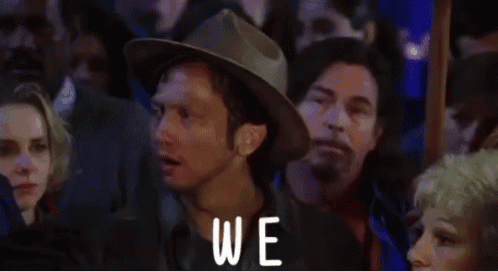 Their QB got the smoochy virus and now they have a 5th string QB slinging the ball out of the backfield, if you even want to call it that. Stay away from any Jet not named Lev Bell.
WHY I'M WRONG
Juju Smith-Schuster, PIT WR
I love Juju, and I actually like Mason Rudolph, but until he can get the ball to Juju on a consistent basis, he is too much of a liability to be in the lineup right now. He can't get open, and he's not getting the downfield targets. Leave him on the bench.
WHY I'M WRONG
My track record with saying bench your top picks has really gone well so far hasn't it…
Josh Jacobs, OAK RB
I love me some Josh Jacobs. He's been a great rookie, he runs hard and he gets the volume carries. However, he's got the Khalil Mack monster on the other side this weekend. Not to mention a revenge game against the Raiders for Mack? Yikes. You can afford to sit Jacobs this week.
WHY I'M WRONG
Cmon, again with the sitting of a top pick?
*watches Bears defense highlights….KHALIL MACK IS ON THE BEARS*
Ya know what, I feel confident about this one too.
Week 5 coming in hot, everybody enjoy the completely uneven 10/2 1 pm and 4 pm split on games this weekend which I still don't understand and never will.
I'll see everybody next Wednesday!