We made it. It's here. Championship week.
It's been a hell of a season, a whole lot of highs, a ton of lows.
Whether you picked Saquon Barkely first overall and it derailed your season, or you stole Lamar Jackson in the back end of the draft that led you to near eternal glory, this season was one of lessons.
Usually, you can take a lot from a Fantasy Season, for example, whatever I say…do the opposite! It always works out!
Some other lessons learned:
First and foremost, just pick Christian McCaffrey, it always works out.
Pick a top 5 or 6 tight end. If you get one of the big 5 or 6, it makes setting your lineup a whollllle lot easier.
DO NOT OVERTHINK. If a guy is questionable and he's an unquestioned starter, leave him in there.
Don't trust any Dolphin or Redskin or Bengal or Lion when Stafford isn't playing.
Having Lamar Jackson on your team is fun.
Playing against Lamar Jackson is not fun.
Trust the young guys.
Don't reach for a quarterback, you end up with Phil Rivers or Big Ben if you do that and then you're screwed.
We have to do something next year to keep Nick Downey out of the championship, it's getting ridiculous.
If you're making 60 moves on your way to the end of the season, it probably isn't going to end well. Trust yourself.
Maybe that should be the Fantasy Football Commandments. At least for this year. They will be amended for 2020 when Joe Burrow is quarterbacking the Cincinatti Bengals and the Dolphins pick 37 people in the first round.
OK, people (except for @789Media's own Chris Collymore) it is time to go win your championship and achieve eternal glory (and some cash)
LET'S GO
WHO I WOULD START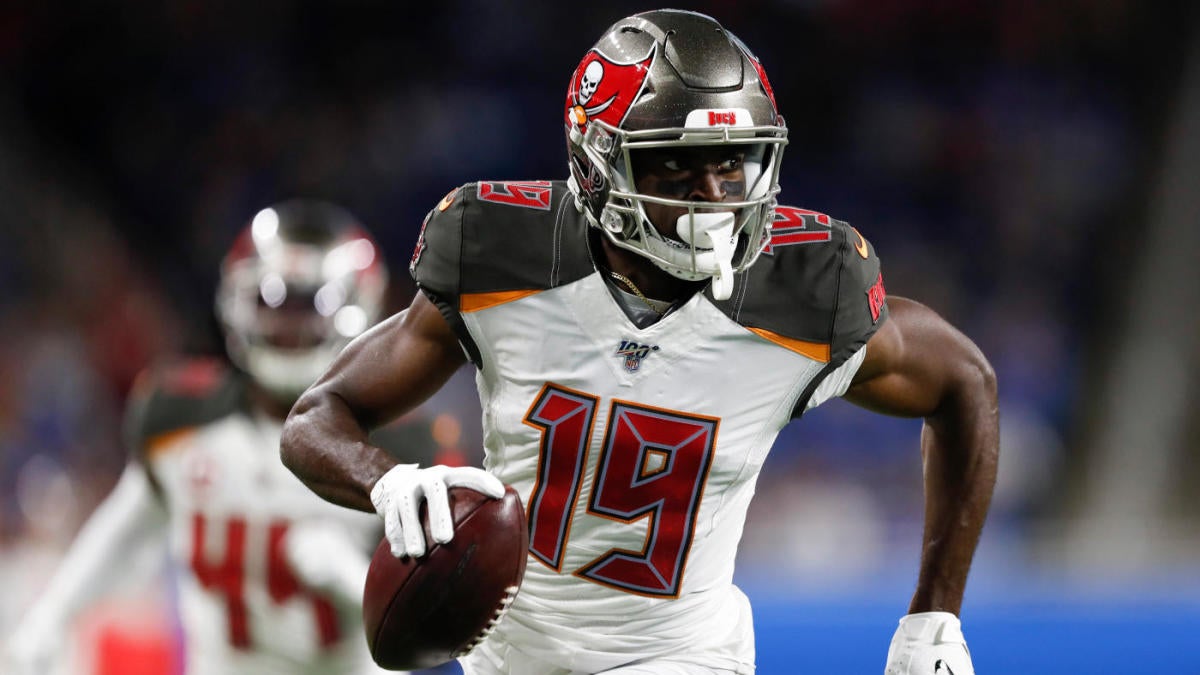 Michael Gallup, DAL WR
Well….he's playing the Eagles.
WHY I'M WRONG
"BECAUSE THE EAGLES ARE WINNING SUNDAY AND PUTTING THE CLAMPS ON THATS WHY!!!" He yells while crying into the void.
Breshad Perriman, TB WR
Chris Godwin and Mike Evans have moved on as force ghosts (until 2020) and there is nobody left but Perriman, OJ Howard and Joey Galloway's makeup from that college football show. This guy is catching a 70 yard bomb on Saturday and I am willing to guarantee it.*
WHY I'M WRONG
*and by guarantee it I mean simply I HOPE SO!
Greg Ward Jr., PHI WR
It is hard for me to write this as I am screaming inaudible nonsense from my roof ever since the last drive against the Redskins on Sunday, but Ward is going to continue to step up, on the way to the Eagles miracle win Sunday. A beautiful sight to see really.
WHY I'M WRONG
It's simple. I won't be. The Eagles definitely won't do that thing where after two wins they completely disappear and get blown to smithereens. Nope. There is no way.
WHO I WOULDN'T START
OJ Howard, TB TE
Frankly, I don't care that there is literally nobody left for Jameis to throw to, Howard night just be the biggest fantasy disappointment this entire season, and you're going to put your championship in his hands? Uh…PASS
WHY I'M WRONG
Like I have said about 3 times already, there is literally nobody left for Jameis to throw to. Literally, no one.
Melvin Gordon, LAC RB
As people close to me know, I have been telling everybody Melvin Gordon stinks all years. Obviously, he doesn't. However, for fantasy purposes, he is second fiddle in the Chargers backfield, The Chargers are terrible, and they're offense is terrible. There are plenty of star table players on the offense, Gordon is not one of them. If Gordon didn't cost you a shot at the title this week, don't let him cost you this week, sit him.
WHY I'M WRONG
You know that Gordon is going for 100 yards and two touchdowns, right? This is going to the Gordon's last fantasy week on the Chargers. He's going off. Surely.
Tom Brady, NE QB
He's cooked. Well, not really. But maybe? I don't know. Don't start him, he's not winning you a fantasy title. He may win his real team another one, but not you. You aren't getting one if you start him.
WHY I'M WRONG
Live look at you when Brady throws his 4th touchdown:
First off I want to thank everybody for their continued support throughout the season. It means the world to me.
To be able to do this for a second year is something I never even thought possible, and the fact people even read and interact with me on these still blows my mind every time.
So again, without getting too sappy, thank you so much to everybody who helps contribute, help with the jokes, players etc. You all mean the world to me! Be sure to be on the lookout for non-Fantasy related content soon.
TD out.